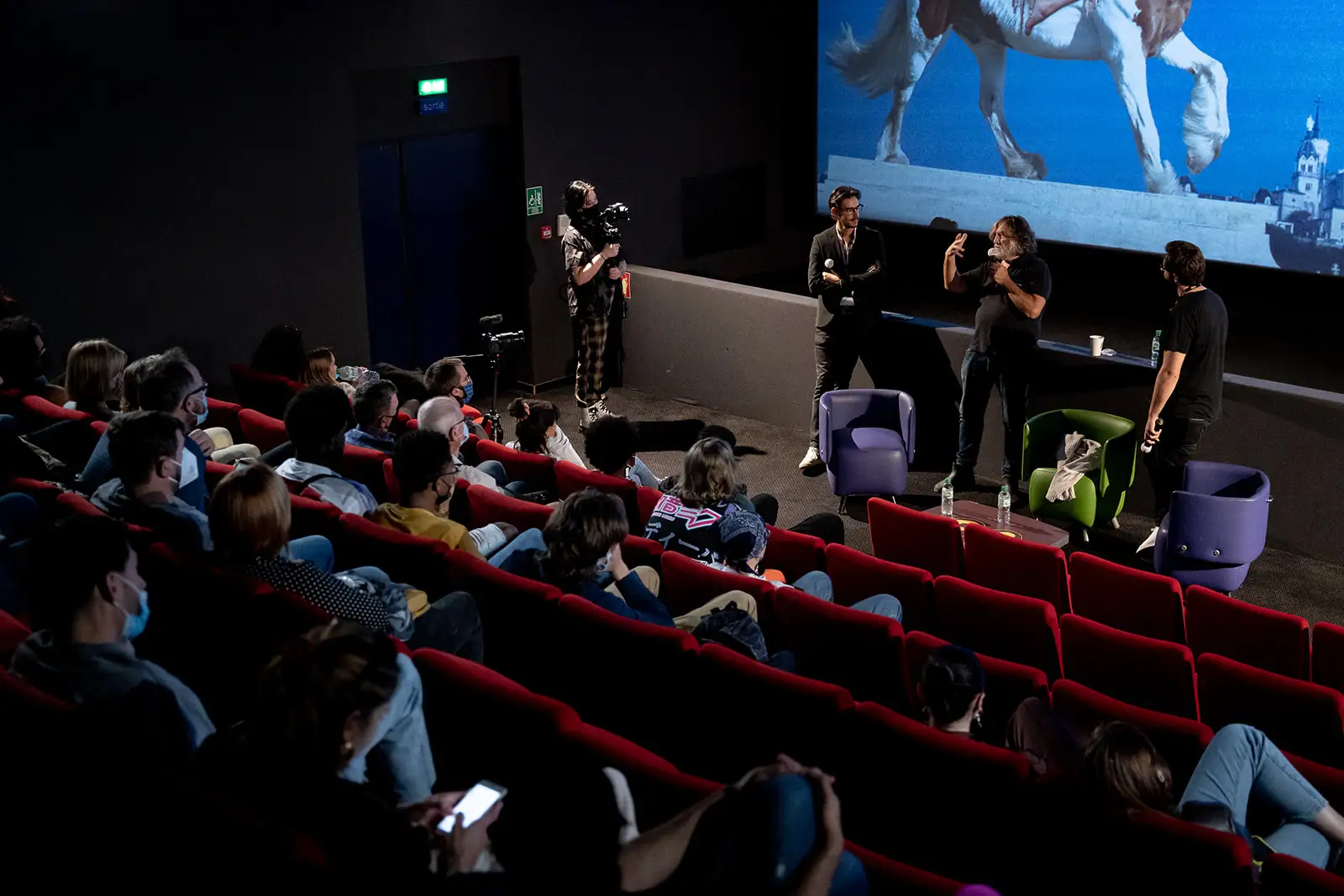 19 May

Filmoramax honours the directors of tomorrow

Arnaud Mizzon, the director of Filmoramax was live on Tuesday 18 May on Lyon Première, with Manylam Mao
Publication date : 18/05/2021 - 16:04
Arnaud Mizzon was the guest of the Grand Direct. The founder of the International Short Film Festival talks about the event and presents the organisation and the new features of this new edition of Filmoramax.
The International Short Film Festival will take place from 28 September to 2 October in Lyon. Filmoramax is a five-day festival with 540 films, including twenty in international competition and five in regional competition.
And for this 2021 edition, Arnaud Mizzon, actor, scriptwriter, director from Lyon and founder of the festival, "is not fooled". He explains that in the midst of a health crisis, he has to think of contingency plans, with visitor gauges to be respected. He still hopes that "there won't be any more of this" on 28 September, for the opening ceremony.
For him, it is very important that this festival takes place. "Streaming platforms like Netflix and Amazon have taken a huge share in French homes. I think that doing a festival in person and showing the works of tomorrow's filmmakers is really vital for the survival of cinema. »
And Filmoramax could even launch the careers of young directors. In any case, this is what Arnaud Mizzon would like to see: "We have just created a prize for the best first film because the first film is very important in a career. "This is one of the reasons why he created this festival, "because the filmmaker who is going to thrill the whole world tomorrow will have to go through Filmoramax, because we need prizes now, to get visibility in festivals".
This year, women are also being honoured with a "women directors' day". The festival's creator explains that he has "graciously invited fifty up-and-coming women directors to meet producers, distributors and broadcasters". The aim is "to give them access to a network so that they can then make their own films and talk about subjects that affect them". Through this action, Arnaud Mizzon wants to "restore parity between men and women".
And in addition to being a visual event, this festival will also be a sound event. The creator of Filmoramax explains that many artists will be partying and singing during this event. Tickets will soon be available online on the festival website.